50th Anniversary Raffle Tickets
---
---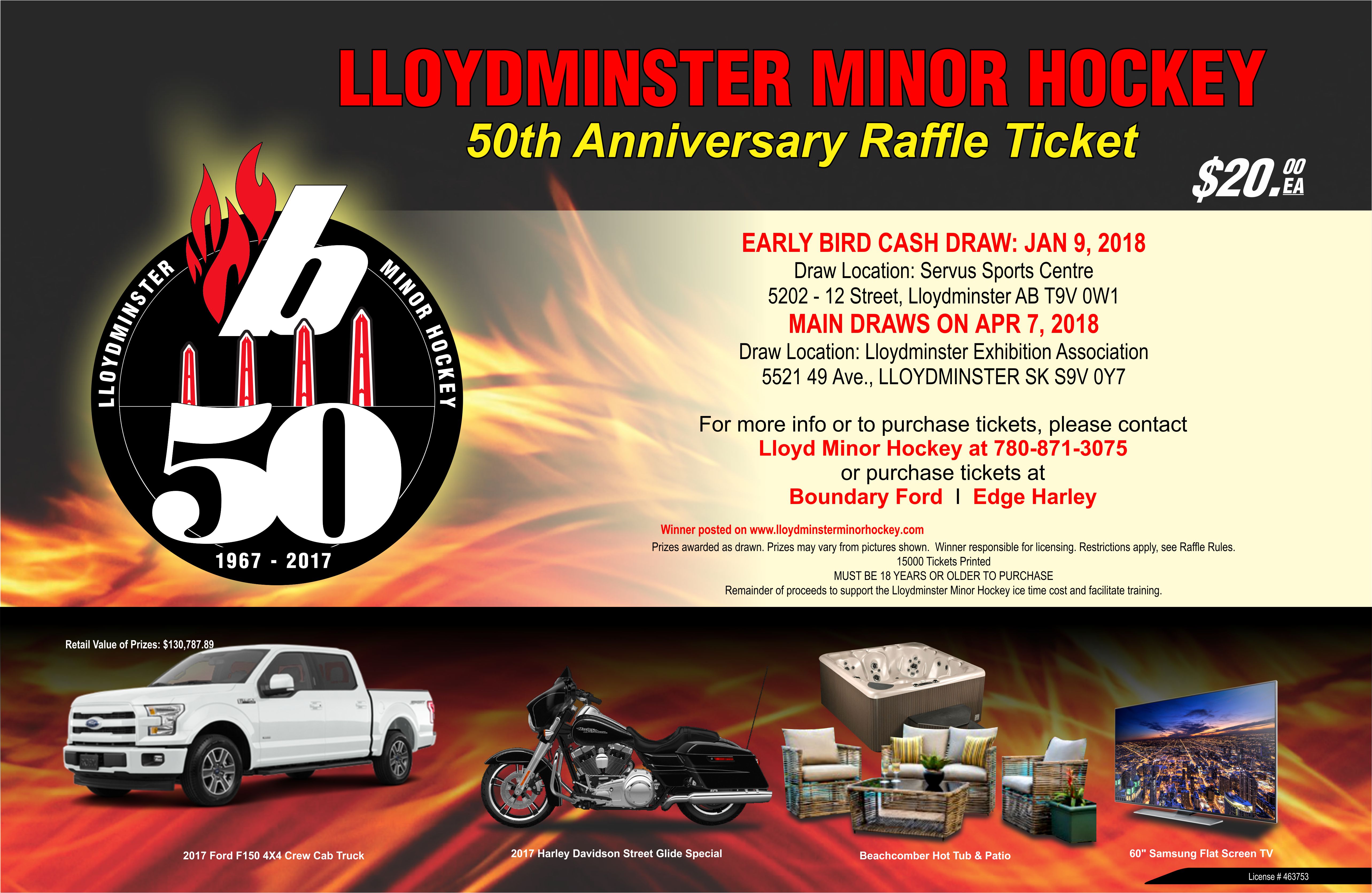 ---
Hi Everyone
I hope your summer has been enjoyable so far with some time away from hockey. As you may have noticed during the fair, Minor Hockey is doing a 50th Anniversary Raffle this season.
Instead of the cash raffle we will have five fantastic prizes this year. Each family will still be required to sell one book of 10 tickets, however tickets are $20.00 each this year. As in the past you will get this book of tickets once your child is placed on a team in the fall.
We will need to sell a total of 15,000 tickets this year so if you are interested in selling more than one ticket book, please stop by the office to sign them out anytime.
Should you have any questions please call me (780) 871-3075.
Enjoy the rest of your summer.
Darrell