Peewee City League Team # 1
---
---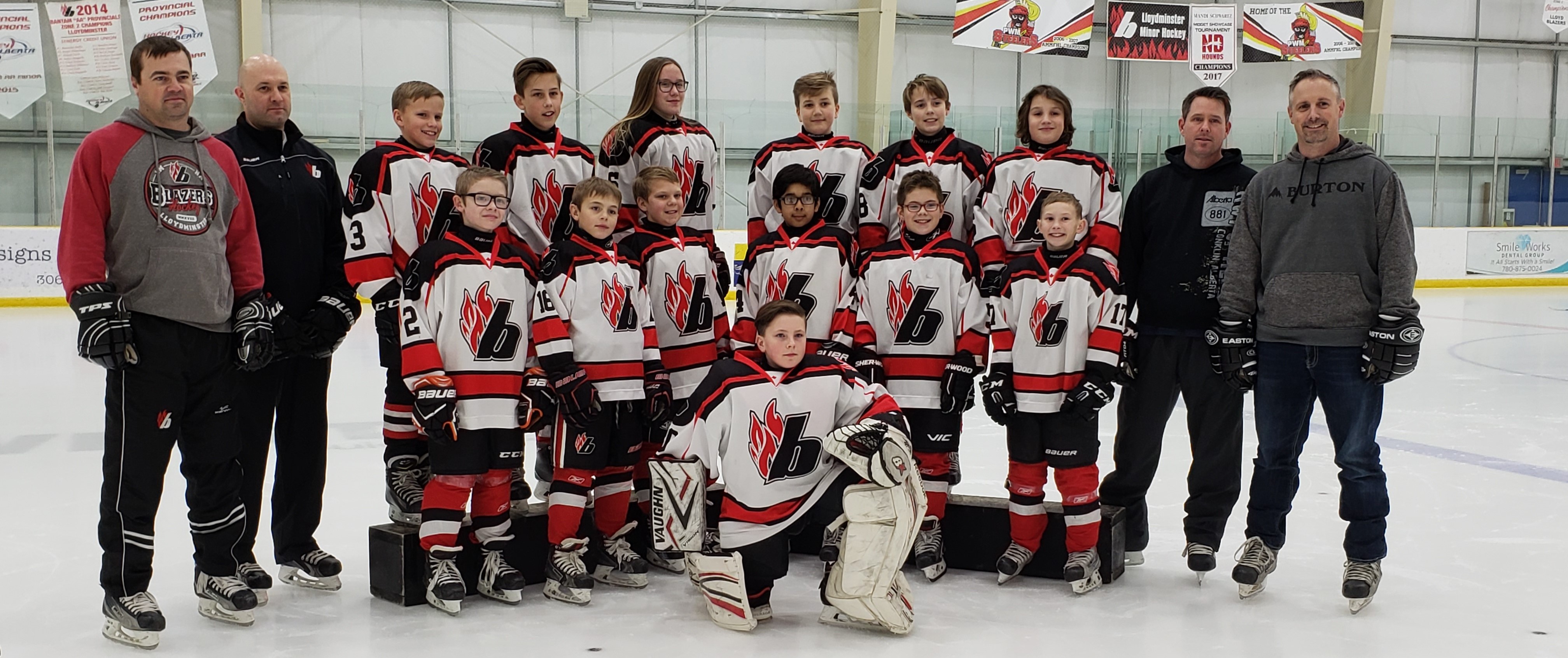 ---
Chevrolet Good Deeds Cup YouTube video entry
Rice Krispies is running a campaign called
#treatsfortoys
this holiday season. They will
donate $20 to the Salvation Army
for every treat that is made with Rice Krispies in the shape of a toy and then is posted to social media or their webpage
. 13 treats from the kids on our team didn't seem like it had much of a bang so I thought it might be fun to do it as a big group. On Saturday we are booked to play two exhibition games in Paradise Valley. We play the Paradise Valley Jets from 11 - 1 and then Kitcoty Peewee B from 2 - 4. During the one hour gap I have arranged for all three teams to work together to complete another good deed for the Salvation Army. The kids may be competitors on the ice but teammates off when it comes to supporting a good cause.
Because we only have a one hour time frame, our parents will be prepping everything during the first game so that the kids can start by 1:15. We will give them 30 minutes to make their creations. Once they are finished they can get ready for game two and we will go around the room taking pictures of all of the treats to upload for their entries. If parents, siblings, even the refs want to take part - that would be even better. I think the kids will have a tonne of fun and then they can eat their treats after the game.
#treatsfortoys
is being promoted across Canada so we encourage everyone in the community to support this great cause from home as well. Why not spend some special time as a family making fun treats and then sharing for a good cause?
This weekend we held our #treatsfortoys event out in Paradise Valley. We had 54 kids participate and earned $1080 for the Salvation Army. Thank you to everyone that made this event a success.
Peewee City League Team # 1 - Kudu is participating in the Chevrolet Peewee Good Deeds Cup this hockey season. From now until the end of December we will volunteering around Lloydminster to help those in need in our community. Our kids will be collecting donations at the Salvation Army Christmas Kettle located at Sobeys in Lloydminster on Saturday Dec 8th from 12pm - 3pm. I am wondering if you can share this on the LMHA website or through social media?
If community members aren't available to come see us in person that day, they can still support our kids, and this great cause, by making a donation through our virtual kettle drive. We have set a team goal to raise $500.00 this season.
Here is a direct link to our site:
Thanks for the support,
Stacey
Our team attended the Bobcats game during their "weekend of giving". We donated food and 5 pairs of winter boots. We also brought teddy bears for the teddy bear toss.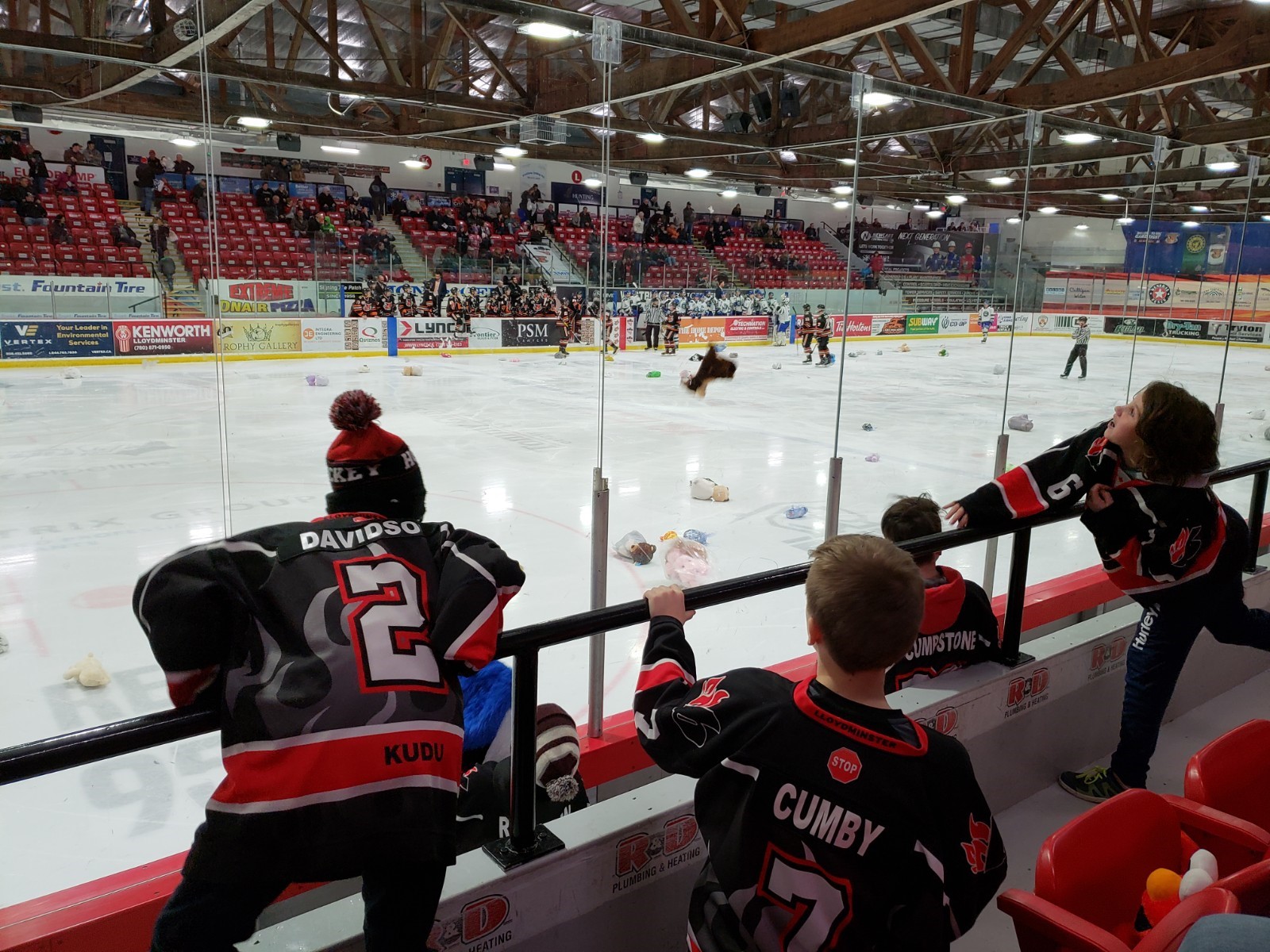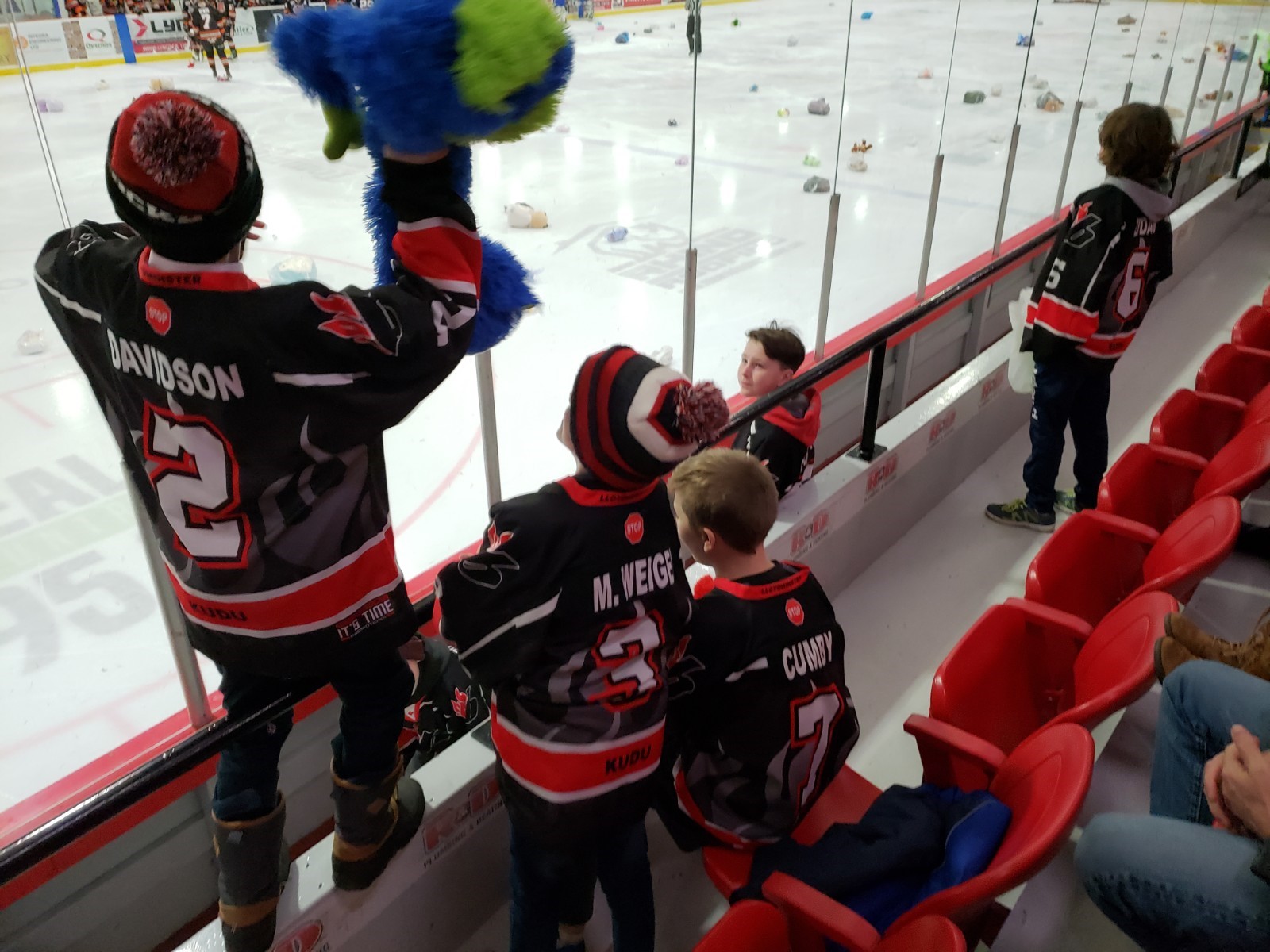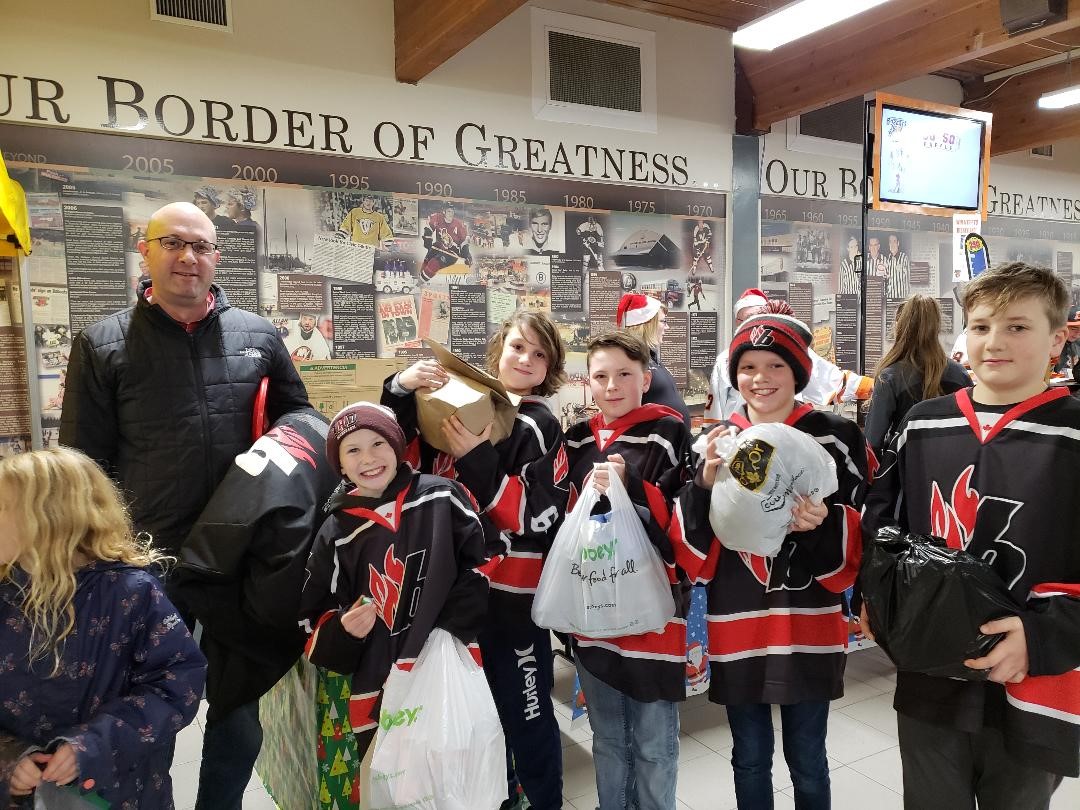 The kids took turns bagging groceries for customers and ringing the bells for the Salvation Army Christmas Kettle on Saturday from 12 - 3 at Sobeys.